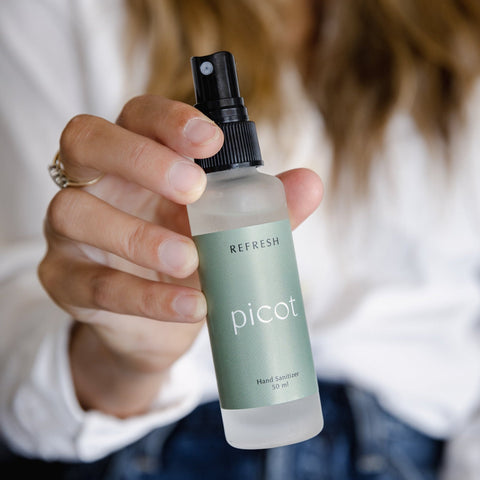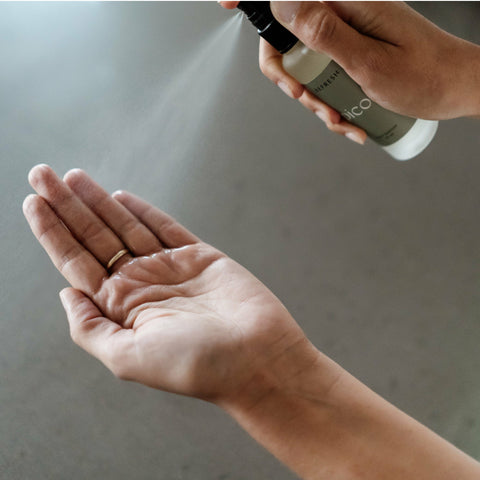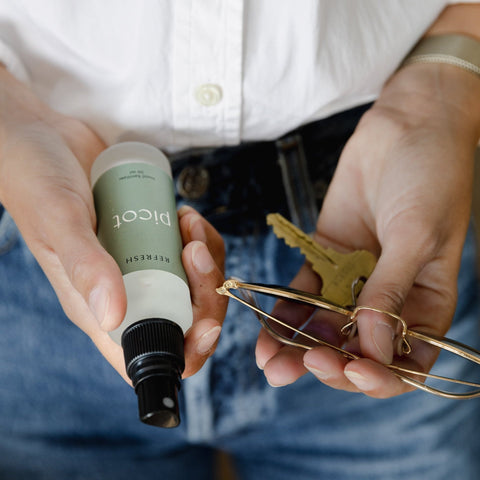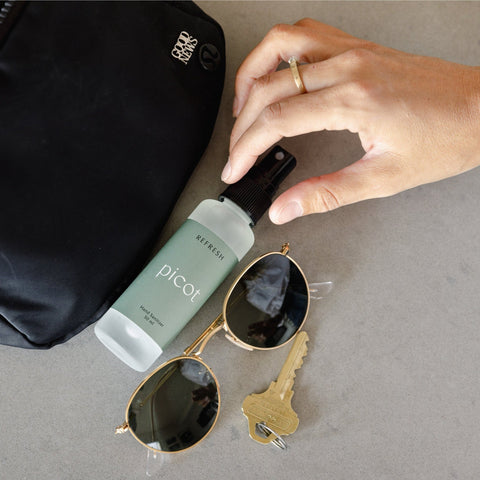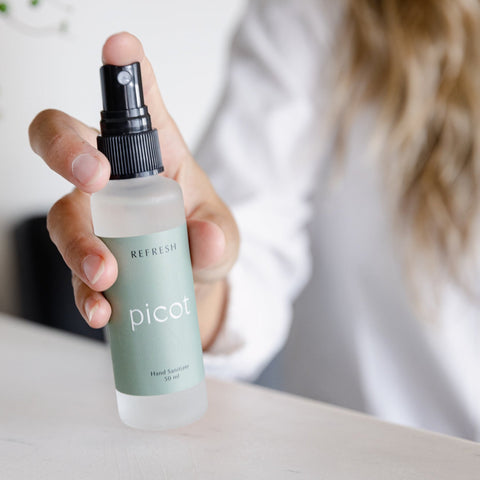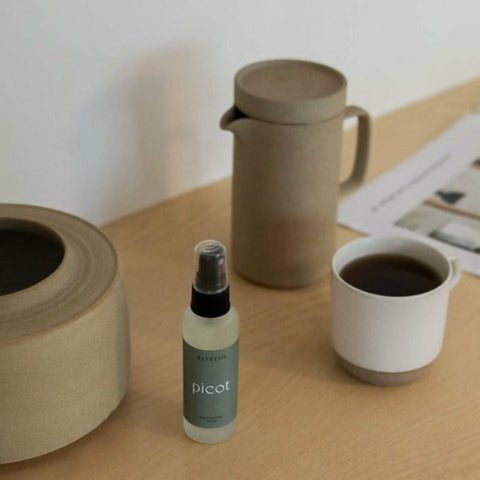 Refresh Hand Sanitizer
Checking local pickup availability
Show more
Our Refresh Hand Sanitizer is made with the invigorating and beneficial, natural essential oils of blood orange, mint, and eucalyptus. We added moisturizing ingredients of aloe vera extract and coconut-derived vegetable glycerin so your hands feel good, smell good, and are good to go about their business of touching things.

Our hand sanitizer won't leave your hands sticky and gross. Instead, it will rub in within seconds.

We also love it for sanitizing gym equipment (boxing gloves, yoga mats, weights, bands...)

Formulated with 99.9% Isopropyl alcohol (65% v/v), distilled water, aloe vera, vegetable glycerin, essential oils of Blood Orange, Peppermint and Eucalyptus. This product is available in a 50ml glass bottle. 
So fresh!
My favorite sanitizer! Leaves hands smelling so fresh!
Amazing scent, non-drying
This sanitizer is a pleasure to use, not sticky but also non-drying. Obviously don't smell your hands until you've rubbed it in and the alcohol has evaporated - the blood orange sings in this which is really nice, not overpowered by the mint or eucalyptus.
Love it!
Lovely scent and works really well!
A little strong on the alcohol initially…so don't go smelling your hands until a good 3 seconds…but the after smell is worth that hot second.
Love this stuff
There's no hand sanitizer like it!
It smells beautiful & refreshing.
It's in such a beautiful reusable bottle too.
Lovely smell
This sanitizer is great for when I go into the office. Smells like the name, "refreshing" and dries quickly leaving 0 sticky residue
We ordered a bunch of hand sanitizers for our wedding and our guests loved them! They smell incredible and a small amount goes a long way. 100% recommend!
Love the convenience of this and the scent!
Sanitize!
This is a light and refreshing scent. I love the the bottle is not plastic and that it is a spray. It makes it so easy to sanitize your hands on the go.
Lovely!
We're all using much more hand sanitizer these days, and I have to say, this is my favourite! It smells wonderfully refreshing and the aloe ensures your hands don't get dried out by all the cleansing. 10/10!