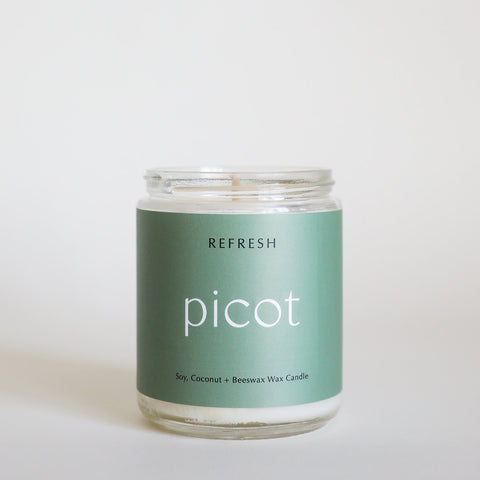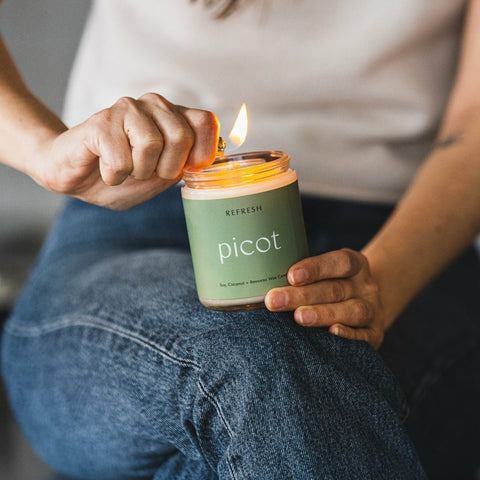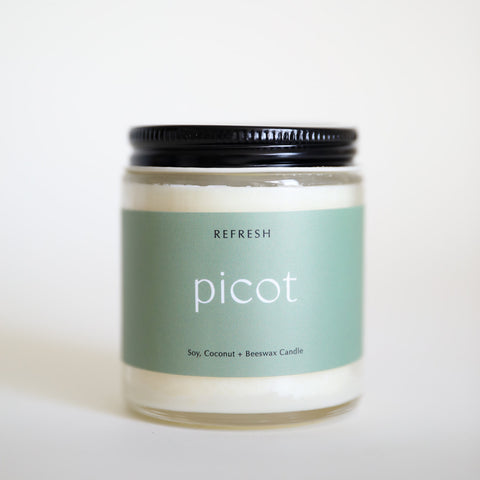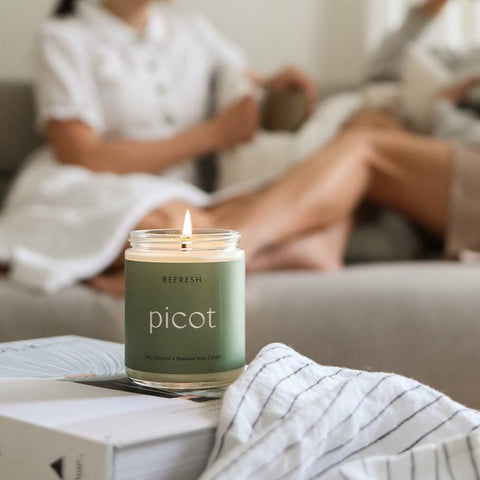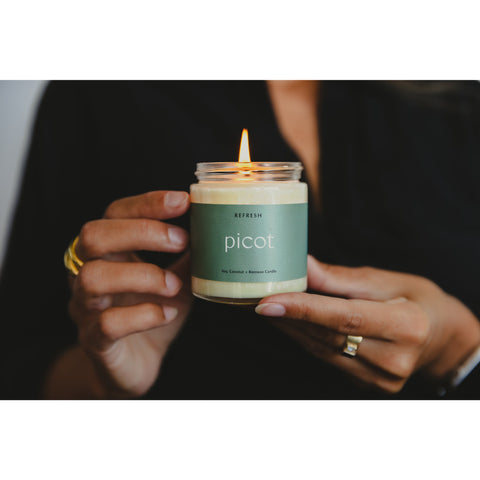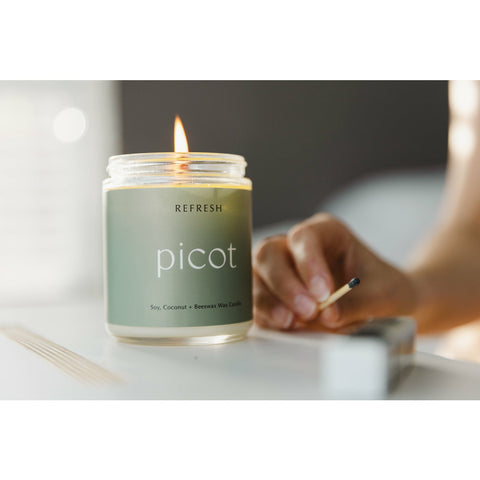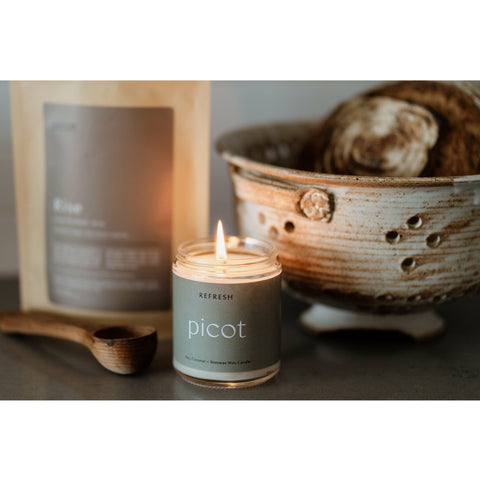 Refresh Candle
Checking local pickup availability
Show more
Our Refresh Candle is naturally scented with orange, eucalyptus, and mint essential oils. Handmade in Canada using a blend of beeswax, soy, and coconut wax. The Refresh line is aptly named because it really is refreshing. We love burning this in our kitchen, bedroom, and bathroom. Anywhere really...
Scent Benefits:
Blood Orange: uplifting, ease nervous tension, relieve inflammation, commonly used to improve depression, anxiety, and stress
Peppermint: relief from nausea, headaches, respiratory infections, ease muscle pain, reduce itching
Eucalyptus: immune boosting, supports the respiratory system, enhances the feeling of relaxation
Caring for your candle
-  50-60 hours of burn time in 8oz, 20-30 hours in 4oz.
Never let your candle burn for longer than 4 hours at a time.

Let your candle burn to the edges for the first burn, and if you trim the wick to about 1/4" before each subsequent burn
Favourite candle ever
This is my absolutely favourite candle! It smells so good. I get compliments about how nice my place smells all of the time - thank you candle lol!
Did not disappoint
Absolutely loved the smell and will be buying again.
Love my Refresh Candle!
Just ordered a Refresh Candle for our ensuite bathroom - I love the subtle fresh smell and the color of the label is a perfect match for the room.
Always quality products
I am a lover of the original honey tobacco candle. The bar was set high so, it's no surprise that I was a little disappointed with the refresh candle.
I did however love the hand sanitizer !
Light and Airy!
This candle is perfect for that sweet but light refreshment in a room.
I love lighting it right after work, really helps change the vibe!
#WFH win
This has become my favourite candle to burn through the day at home. Honey tobacco is for night, Refresh is for the day.
I live in an open concept condo so burning this on my kitchen counter is so, well, fresh.
100% recommend
Great Products
I love the unique smells and how potent the candles are.
The wicks are amazing too. they burn so well and are easy to snip
So glad this is a candle now!
I've loved this scent ever since it came out as a hand sanitizer and diffuser blend! It's my favourite for my bathroom now :)