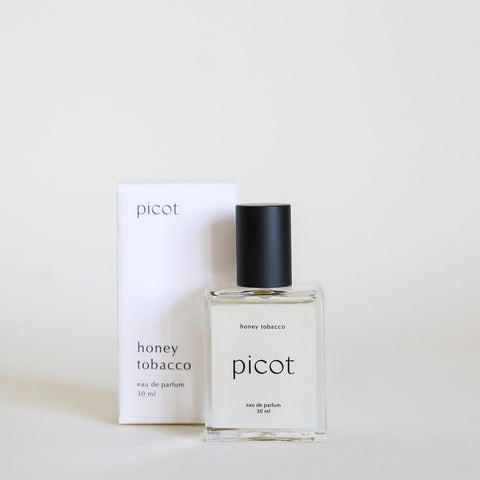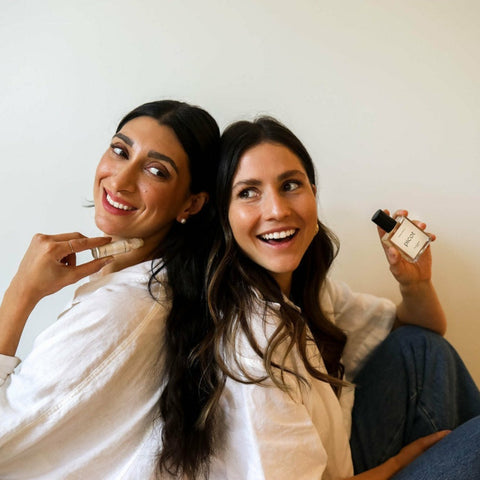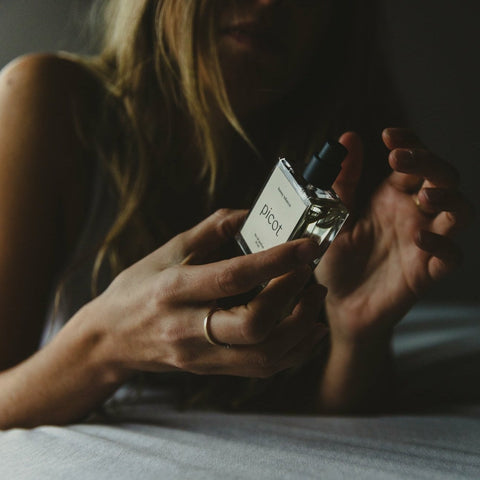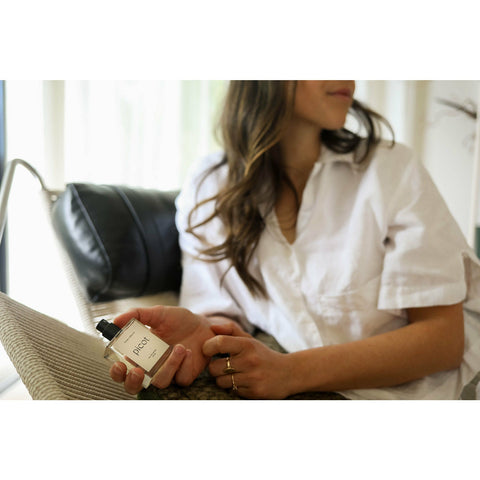 Honey Tobacco eau de parfum
Checking local pickup availability
Show more
The Honey Tobacco eau de parfum is our high-quality, non-toxic fragrance.

Smells like:

Cozy, alluring, sensual, and unique.
To be more literal, it smells like a blend of deep vanilla and men's cologne. 
This will evolve with you through the day, working with your natural oils to shift into a truly unique expression that becomes deeply personal.
Specifications:
- 30ml glass bottle with a matte-black metal pump + lid.
- Handmade in Canada, we source high-quality, vegan ingredients free of parabens, phthalates, and synthetic musks.

In support of:
We are donating a portion of the profits from this product to the Victoria Sexual Assault Centre.
Going Out Favorite
I reach for this one when I'm going out...so many compliments!!
Honey, Tobacco heaven
Long lasting, warm and cozy scent. Nothing else like it out there on the market. I love that it actually lasts all day. I get compliments on it whenever I wear it. Have gone through 2 bottles already :)
Love the Honey Tobacco essence!
Such a beautiful and alluring fragrance and the best bc it is all natural - nothing bad in it for your skin! It is such a lovely scent.
Absolutely obsessed
I get so many compliments on this perfume, my sister showed it to me and now I'm obsessed, I've showed it to friends and now they're obsessed!
The Best!
Absolutely adore this perfume! I love a scent that balances sweet and musky notes, and this one does it so nicely (with a little more sweetness to it.) Can't beat the classic smells of vanilla and honey paired with tobacco! My new go-to for the fall!
A year in, still a favourite
I've had this bottle for about a year now and it's held up flawlessly. It's the scent I've come to call my own, and becomes something new on everyone. A total winner.
Delicious
I've used the body spray for several months now and the eau de parfum is a delight! A bit stronger but not overwhelming and I love it throughout the day! My signature scent for sure!
The only perfume
I am obsessed. I've been using Picot's honey tobacco products for years now, and when the perfume came out I was so excited. This is the best and only scent for me - I use it every single day. So many people give me complements on it too! It lasts all day which is the best as well.
Unique Scent & Great Customer Service
Honey Tobacco is such a unique scent and the perfume has great staying power. I get compliments whenever I am wearing it. It is a cozy, sweet, but cologne-y scent.
I had a small issue with my order and the customer service was amazing and helped me resolve the problem quickly. Thank you for making such great products and having an awesome team!
Long Lasting Perfume--At Last!
I'm blown away by the staying power of this perfume. It's sensual, calming and absolutely wonderful. A little goes a long way, it's very potent!