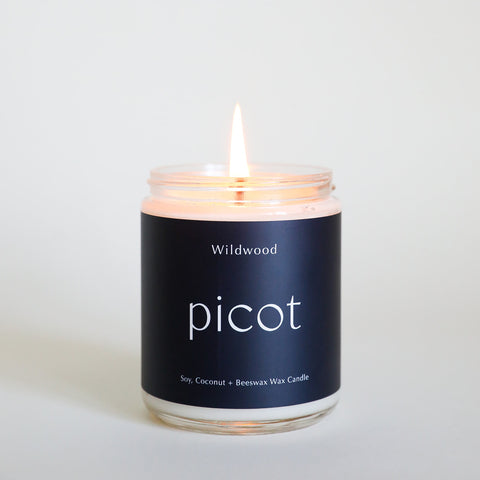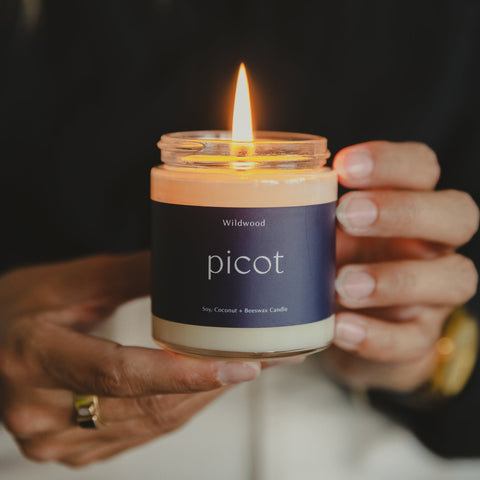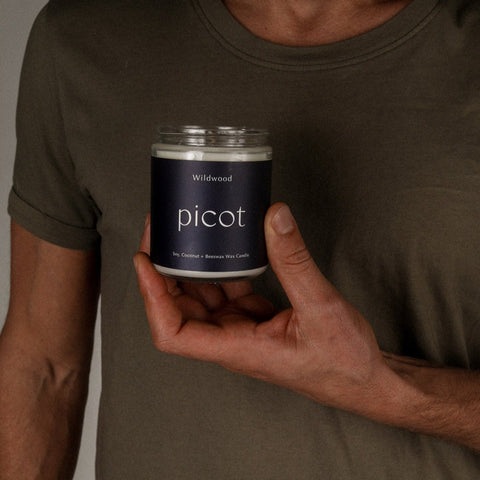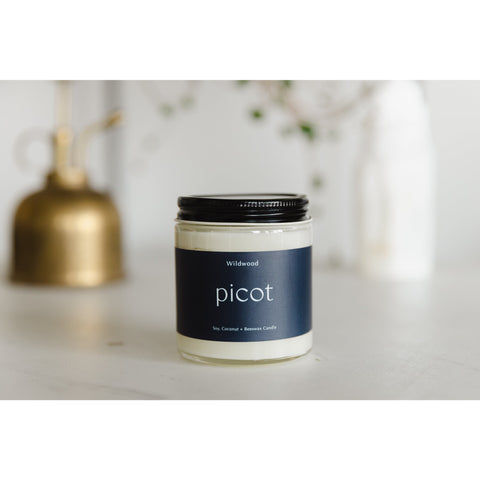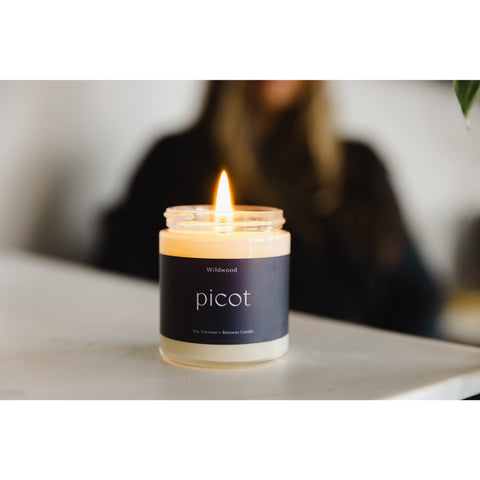 Wildwood Candle
Checking local pickup availability
Show more
Our Wildwood candle scent is inspired by walking through the lush rainforests in BC, captured into a candle that you can burn at home without worrying about deforestation. It will make your home feel cozy, grounding, and warm.
You think you've smelled everything woodsy before, but not like this. Blue tansy adds brightness and an un-detectable hint of turmeric adds depth to round it off with fir, black spruce, vetiver, and ho wood.

The candle for everyone, but especially men: they love this one because it "reminds them of chopping wood". Seriously, this was the feedback we got.
Caring for your candle
- 50-60 hours of burn time in 8oz
- 20-30 hours of burn time. in 4oz
Get the longest life and cleanest burn out of your candle by trimming the wick to 1/4" before each burn. 
Our Wildwood Candle is handmade in Canada and scented with natural essential oils of fir, benzoin, vetiver, blue tansy, turmeric, and ho wood. We use a blend of beeswax, coconut, and soy wax.
Lasts forever and smells amazing!
Love the scent, it's a local product, woman owned conpany, and a great quality candle every time!
Lovely!
I'm a big fan of the Honey Tobacco candle (and Picot in general!) and purchased the Wildwood candle as a gift for my partner. He and I both love it! The scent is wonderfully west coast and brings nature into our home—definitely cozy and grounding as the product description states. Highly recommend this candle if you like woodsy scents! 🌲
Takes you into the woods
The Wildwood series gives such a beautiful scent that could take your spirit into the woods. Not just simple pine scent, subtly complicated with a woody and sweet tone.
Cozy Winter Candle
This is one of my favourite winter candles. It sets the west coast forest mood perfectly!
Fresh!
Smells like walking in a beautiful ,coastal forest after a rain.
Love it
like you're in the forest
this candle smells incredible. so happy with it.
New favourite
Rivalling the Honey Tobacco for the win ⭐️
Woodsy magic
This candle is beautiful. Just like the honey tobacco candle, the fragrance is very present, but not at all overpowering. It really reminds me of being in the forest right after a rainfall when all the amazing woodsy smells come to life! Will definitely be buying this again.